Cypress Waters
I was very excited to visit Shelby this weekend while she was on a business trip in the DFW area. I had some extra time for a shoot but I ran into a new problem: I didn't know where to go.
I've spent a lot of time around Dallas over the years, so I had a few places in mind, but they were all at least a 30 minute drive. (an eternity for a small town hick like me 😉) I tried to google some spots, but all the results were oriented around portrait photography. Instead, I browsed Google maps for nearby bodies of water. (I figured that'd be a starting place) I visited a few different spots, but they were all private ponds (with cameras) or gated neighborhoods. I finally found decent spot, a new development called Cypress Waters.
From their website:
Cypress Waters is a lush 1,000 acre master-planned development, perfectly placed in the heart of the Dallas Fort Worth metroplex and just five minutes from DFW International Airport. Centered around a serene 290 acre lake, this office, multi-family and retail waterfront development is DFW's newest master-planned community.
The first thing a I noticed was the pretty large business park at the front of the property.
That first photo is probably the best one of the day. I was there around 5 PM on a Saturday, so the place was basically a ghost town. That was just fine with me, since I'm a little shy about taking photos with lots of people around.
On the east side of the property was a very nice middle school surround by a field of sunflowers. I assume the flowers were supposed to soften the area or make it look natural, but they just looked out of place somehow.
Lastly, I wandered to the back and found the residential area. There were a ton of apartment complexes, all in different stages of being built.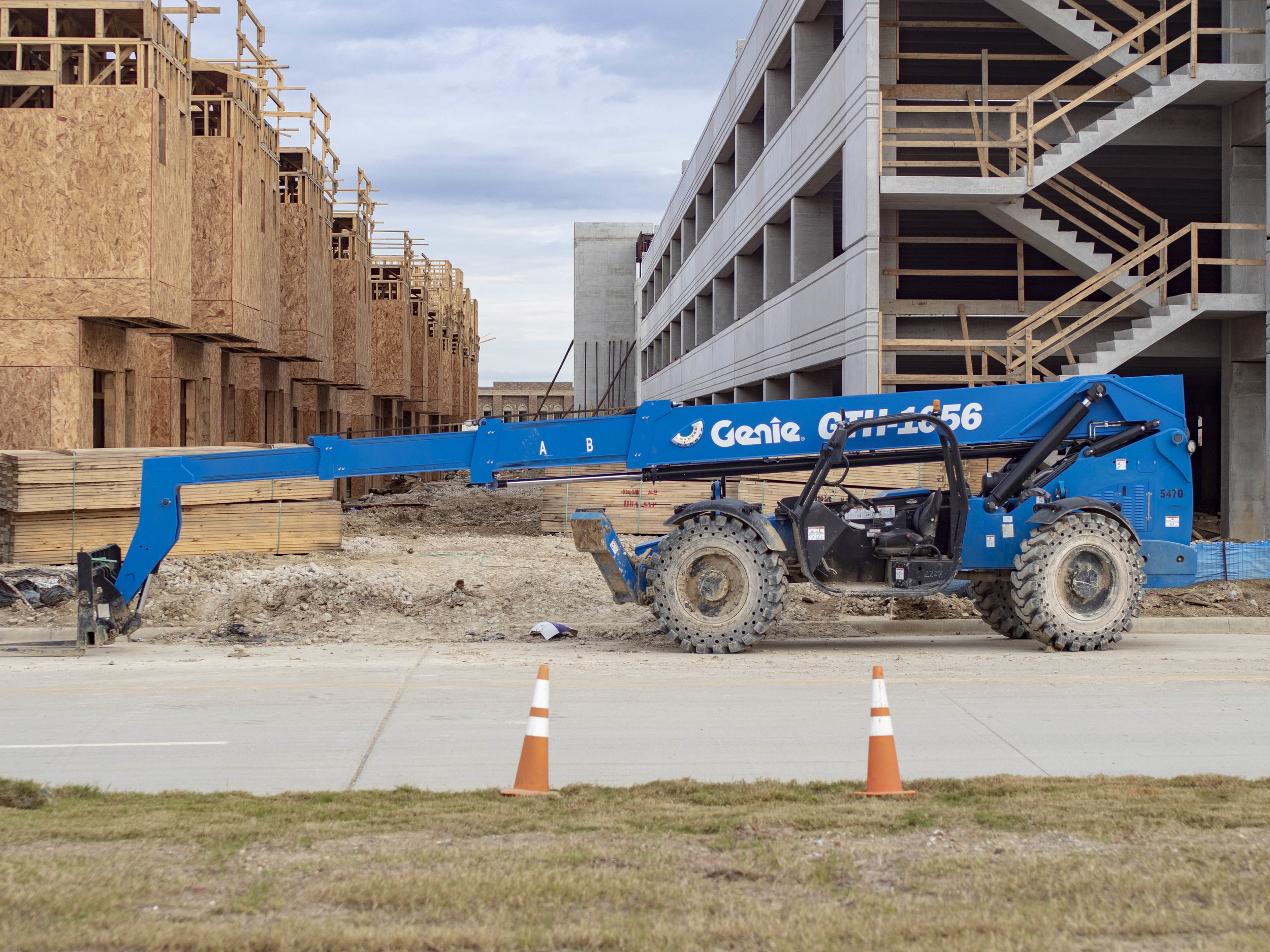 My overall impression of the area: sterile.
Obviously it's not finished yet, but it felt deeply lifeless. It was too perfect, it lacked any inkling of spirit or character.
One note about all the photos, the lighting was really weird today and I really struggled in my edits. Ominous is the only word that comes to mind. I eventually decided to let Jesus take the wheel...or in this case, Adobe photoshop.
I don't have anything profound to say, it was just a very different world than what I'm accustomed to.
Photos taken: 103
Photos kept: 8